I'm pleased to have an author here today many of you might know. Paranormal author, Ms. J.D. Brown, has a new book release and she's sharing it with me. *rubs hands gleefully* Entitled Athena's Oracle it looks to be a good read. Shall we check it out? Okay.

Here's the blurb:

For sale August 18, 2014…

Athena's Oracle: An Heiloom Vampyres Novella
by J.D. Brown

Leena's 'gift of sight' secures her…
H. L. Burke - Dragon's Curse - The Dragon and the Scholar Tour @typativemamacat #fantasy #newrelease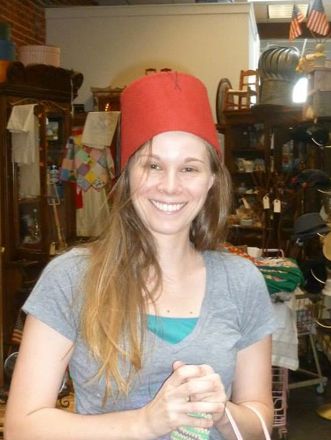 I have another guest for you today, fantasy author H.L. Burke has stopped by and she's brought dragons! Don't worry, they don't really look hungry. ;) They're just kinda guarding us. So do come sit by the fire, have some coffee, or ale, whatever you like best, while H.L. Burke tells us a little story about the latest in her fantasy series, The Dragon and the Scholar … H.L.  And do check out her…
Enjoy the rain…Well. Maybe. #writing, #blogging
Two stops on the blog tour tonight, if you'd like to see them: Coffee, Art and Books, with a guest post about Changeling's Crown and Peace Love and Writing. It's been a rainy, thundery day today so I did way more plotting than anything (yep, I'm writing again!).

Pick your favorite rain related song and have a great one! :)
My ancestors sent me a little lizard to help me?
Reblogged from:
offense-is-the-best-defence
I have another guest for you today, this one an up and coming Science fiction/ fantasy author I met via the Bewitching Book Tours, Ms. Nicole Delcroix. Grab a copy of coffee or your favorite cup of tea and get ready to take a few tips about one of my favorite subjects: Research. :) Nicole, take it away!

Research… It's Not Just for Journalists Anymore!
By Nicole Delacroix

Say the word research…
Fangtastic Books: Excerpt and Giveaway: Changeling's Crown by Juli D. Revezzo
My first of two guest posts today on my Bewitching Book Tour. A giveaway is included so do follow along! Have a great day!
Faeries on parade! Otherwise known as a book tour.
I hope you all had a good weekend. I did. :) I tried to do some reading but in the end, I ended up vegging out on the couch, watching Gandhi (it's a good movie! :)). Hope I've stored up enough energy because…starting today, Changeling's Crown is going on tour. That's right. I have a Bewitching Book Tour scheduled. The stops for this tour are as follows:

Today I am at: The Simple Things in Life